Computers, Wifi and Printer Services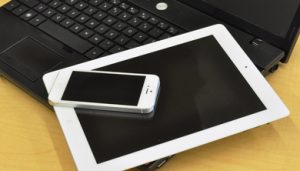 We offer 11 Public Internet Computers running Windows, preloaded with all the most popular Office software.
We do not have any Apple/Mac computers available for general usage.
FREE Unlimited Wi-Fi access through the building. No log in required.
Please visit us at the Reference Desk under the "Computer Help" sign if you have any questions or issues at all!
Public Internet Computers and Wifi Services
Public Internet Computers
Public Internet Computers
The library offers Windows 10 computers to the public for use in accessing the Internet as well as Microsoft Office software – Word, Excel, Power Point, Publisher and Access.
USB DVD/CD Player/Burner, Floppy Disk Drive and Headphones are available upon request from the Reference Desk.
Computer Use Procedures
To ensure fair and equal access for all library users, we require that you login with a VALID Northville District Library card and PIN (personal identification number). Computers are available for up to 5 hours per day.
If you do not have a library card, you may ask for a guest pass at the Reference Desk, but you must have valid identification. Guest passes are valid for 2 hours.
Please review our complete Guidelines for Public Computers and the Policy on Internet Access
Overview
11 public computers equipped with Internet Access are located on the lower level of the library.
All are equipped with adaptive features for patrons with restricted vision, and  MS Magnify and NVDA.
There are 8 library catalog workstations located on both levels for searching the library's holdings. No Internet, word processing or printing.
Software Included on the 12 Public Internet Computers
Windows 10 Pro
Microsoft Edge
Firefox
Google Chrome
Microsoft Word 2013
Microsoft Excel 2013
Microsoft PowerPoint 2013
Microsoft Publisher 2013
Microsoft Access 2013
Minecraft
Paint.Net
GiMP
NVDA
Magnifier
We do NOT have any Apple/Mac computers available for general usage.
Public Internet Printer
To print from Public Computers, you need to put money on your library card. See more under Print Release Station and Library Payment Center.
Know Your PIN
You need to know your PIN (Personal Identification Number), a password which is attached to each library card before you can log into the computers and to print from the computers. Each library card is assigned a default PIN when issued, but we encourage you to change it to your own, unique PIN.
If you do not know your PIN, bring your library card OR photo identification and library staff can look up your PIN.
Print from Public Computers
Print Release Terminal
To print from the public computers, you must first load money on to your library card at the Library Payment Center. All print jobs are sent to the Print Release Station located on the lower level copy/print room next to the elevator.
When you select print, a pop-up screen will tell you the number of pages you will print and the total cost. Select the right printer for your job: BlackWhite OR Color. Black and white copies are 10 cents per page and color copies are 50 cents per page. You have two options to decline a print job (at the computer AND at the Print Release Station). Please note that NO REFUNDS will be given for pages printed that you do not want.
There are 6 virtual printers at each workstation:
Black and White – 8.5″ x 11″ paper, single sided
Black and White (Duplexing) – 8.5″ x 11″ paper, double sided
Black and White (Legal) – 8.5″ x 14″ paper, single sided
Color – 8.5″ x 11″ paper, single sided
Color (Duplexing) – 8.5″ x 11″ paper, double sided
Color (Legal) – 8.5″ x 14″ paper, single sided
At the Print Release Station, find your print job and highlight it to print. All print jobs remain active until the close of that day.
If you need to use special paper for printing resumes or other important materials, you can use MPT Tray One, but the Library cannot be held responsible if someone else prints on your paper.
You must add money to your library card or visitor card at the Print Release Terminal in the Copy/Print Room
Wifi Access at the Library
WiFi How To
The intention of this document is to demonstrate how to use the Wireless Internet Hotspot at the Northville District Library. This document uses Windows 7 as the demonstration Operating System. While your wireless device may not use Windows 7, the concepts and information included are the same for all wireless devices. Some items may appear differently with your wireless device than illustrated here.
Step One: Making Sure your Computer is Compatible
The Operating System is NOT a reliable measure of compatibility here. Instead, it is the wireless card or availability of a Network Interface Card (NIC). NDL's Wireless Hotspot will support IEEE 802.11 b, g, n or AC type protocols operating at 2.4ghz or 5ghz throughout most of the Library. We also provide patch cables for connection to the Hotspot via Network Interface Card. If you are not sure in either case, please refer to the manuals that came with your computer.Some Laptops or Notebook computers include an ON/OFF switch specifically for wireless. This switch is intended to save battery power. Make sure your WIRELESS is switched on before you connect.
Step Two: Connecting to the Wireless
Please locate the Wireless Network Connection named
"Northville Library". You will find MANY other Wireless Network Connections while in the Library, but only "Northville Library" is open and available for you to gain access from. Other SSIDs visible in the Library exist for the Library Staff, Public Equipment, and even nearby businesses and locales like the Northville Community Center.CLICK on the "Northville Library" icon, and then click on CONNECT.
(Our wireless system does NOT allow you to view the contents of other connected users, nor vice versa). After you connect, you still need to load your web browser to accept the connection terms. You do NOT need a username and password to access the Wireless.The wireless signal is available only during open hours!
Step Three: Authenticate
Once you have a wireless signal, connected to "Northville Library", load up your preferred Web Browser (Firefox, Microsoft Internet Explorer, Google Chrome, Safari, etc).
Upon opening your web browser, you should be presented with a screen which includes the text of the Library's POLICY ON INTERNET ACCESS. You must read through this and scroll to the bottom of the page.At the bottom you will see a button which reads: AGREE AND CONTINUE TO INTERNET.Please be aware of the Library's Policy on Internet Access and Guidelines for Use of the Library's Wireless Network
Assuming you DO agree with the terms, click on the button and you will be taken to the Library's home page.
You may then browse through the Internet as you wish.
— — — — — — — — — — — — — — — — — — — –
If you have any questions or issues with Wireless Usage at the Northville District Library, please ask for help downstairs at the Reference Desk. Our Computer Pages are always ready to help you
Frequently Asked Questions
1. Q: I Can't get a Signal! What's wrong?
A: You might have either a weak antenna in your wireless device, or your wireless card is not correctly connected to your computer. Try moving around the Library to find a signal. The "sweet" spot is the ATRIUM area on each floor. Access points are centrally located to the center of the building. You may also need to simply turn on or activate the wireless card in your wireless device!
2. Q: What is WEP? Or why doesn't the Library use WEP? or WPA?
A: WEP is Wireless Encryption Protocol. It comes in 40, 64, 128, and 256 bit flavors. WPA (Wi-Fi Protected Access) is an advanced version of WEP that requires pass phrases. WEP and WPA are intended to protect wireless traffic from interception by encrypting the wireless traffic, like scramling a radio signal. However, both WEP and WPA have proven to be completely inadequate and are easily crackable with freely available software. Enabling WEP or WPA become just another level of complexity in the login process. We've disabled WEP and WPA in favor of simplicity when logging in.
3. Q: My computer won't login! Can you help me?
A: Absolutely. However, the Library staff CANNOT fix your computer for you. Our help on getting connected to the Wireless or Wired Hotspot is limited to diagnosing any connection difficulties on our end and suggesting possible fixes on your end. Fixes on our end may include rebooting the Authentication Gateway.
4. Q: How secure is the Wireless and Wired Hotspot Connection at the Library?
A: Between computers connected within the Library, only in as much as the level of security installed on your computer. For example, Apple and Linux users probably do not have much to worry about (because both have a firewall enabled in almost all cases). Windows users with a software firewall enabled are generally in good shape. Those without a software firewall enabled are susceptible to snooping from each other. Remember, it is part of the Guidelines and Policies of the Library to NOT use the Library's Internet Connections for illegal purposes. Accessing someone elses computer without their permission is a CRIME and will be treated as such.
5. Q: Is the Wired connection "safer" than wireless?
A: There is no real safety difference between wired and wireless connectivity from a network standpoint. The only difference is there is no "signal" to intercept with a Wired connection.
6. Q: Can I print from the Hotspot connection?
A. Yes.
The Library's Public Wifi is accessible in our parking lot or the park behind the library between the hours of 8am and 10pm daily.
Connect to the SSID "Northville Library", agree to the Guidelines, and you can use the Library's Wifi service to attend online meetings, browse our online catalog, sign up for any of our fantastic events, or even "work from home".
Print from your own Device
We offer our patrons the ability to print from inside or outside the Library using an Internet/email enabled device and to claim their print jobs at our Print Release Terminal located on the lower level of the Library. Patrons have the option to send their print jobs by email or use the PrinterOn mobile app.
All mobile/wireless printing is charged at the same rate as normal printing:
$0.10/page – Black & White
$0.50/page – Color
How to Use Email to Send Something Directly to Library Print System.

Email from any device directly to the library's printers with the following email addresses:
Web Portal: https://www.printeron.net/ndl/library
B/W Email address: ndl-library-bw@printspots.com
Color Email address: ndl-library-color@printspots.com
B/W Duplex Email address: ndl-bw-2side@printspots.com
Color Duplex Email address: ndl-library-color-2@printspots.com
Print from Your Tablet or Smart Phone. Download the PrinterOn App:
Apple App Store
Android Play Store
Help Documents
Other Technology Services
FAXING
If you need to send a fax through the Library, please visit the Circulation Desk.
We can send a fax up to 10 pages from the library's fax machine for you at a flat rate of $1/per page as long as it's within the continental United States. The maximum fax charge will be $10. 
If you need to send a page with more faxes, or a fax outside the continental US, we recommend visiting the UPS Store on Center St.
COPY MACHINES
There are two Ricoh copy machines in the library, one on each level.
Max scan size is 11" x 17".
B&W printed copies are $0.10 per page
Color printed copies are $0.50 per page.
Copy machines accept coins or dollar bills, up to $3 maximum.
Copy Machines also double as scanning devices for sending to email or USB storage.
Scan to Email or USB Storage
SCANNING
Both copy machines in the Library allow you to scan to email or scan to a USB Flash Drive.
There is NO COST for this scanning service. Look for the SCAN button on the front of the copy machines, and follow the printed instructions located near each copy machine.
Digital Video Magnifiers
You can borrow one of two handheld digital video magnifiers while you are reading in the Library only. These devices allow you to magnify type on a page or computer screen. Very easy to use! Please ask for one at either the Information Desk or the Reference Desk. One of the devices located at the Reference Desk is courtesy of the Community Financial Credit Union grant obtained by the Friends of the Library. The second device at Info Desk was donated by Town & Country Eye Care of Novi.
Adaptive Features for Public Internet Computers
All computers are equipped with adaptive features for patrons with restricted vision, and include large print keyboards available by request, MS Magnify and MS Narrator.
Video Magnifier with Text-to-Speech
The Merlin Elite Pro is a video magnifier with text-to-speech capabilities. It provides magnification up to 70x on a screen that easily pivots horizontally and vertically for comfortable viewing positions. The machine reads articles or books aloud – available in many different languages – via an easy-to-use console. The Merlin Elite Pro is located on the back wall, downstairs, to the left of the Book Cellar entrance. The machine was purchased with a donation from the Friends of the Library.
Digital Conversion Services
Digital Conversion Station at NDL
Convert older video and audio formats into digital files.  Conversion equipment is located in the Local History Room on the Lower Level of the Library.
YOU MUST ATTEND A SHORT DEMO PRIOR TO FIRST USE OF ANY DIGITAL CONVERSION EQUIPMENT.
Register for a Short Demo PRIOR to First Use of Equipment
Call or register online for a demo, which are held Thursdays at 2 pm. Registration is preferred. Drop ins are accepted, but please call first to be sure demo is being held. 248.349.3020, ext. 226
OR attend a TechXpert Session for a demo and extra help with equipment. Tuesdays at 6 or 7 pm OR Thursdays at 2 or 3 pm.
Register online or call.
How To Reserve Time on the Equipment
Call ahead to reserve a two-hour time slot. Time slots available weekly.
If no one is signed up for the next time slot you may stay longer
Drop-ins are allowed if you have attended a demo, are familiar with the equipment, and do not require tech assistance.
What Can I Convert?
VHS tape to DVD
VHS or DVD to digital file (.mov)
VHS or DVD to digital file on iMac
Phonograph Record to MP4a or OGG* to MP3
Audiocassette to digital audio file
DVD to digital file ( .mov)
Photographs to digital file (can be edited after digitized)
Slides or Negatives to digital photo file (.JPG, .TIFF or .PDF)
8MM or Super 8 Reel to Reel Film
Digital Conversion Equipment Chart
How Much Time Will I Need to Convert?
This will vary depending on your familiarity with the equipment AND what is being converted.
Estimated times: if your original format runs an hour, it will take approximately one hour to dub/convert. This does not include set up time.
Digital Conversion Equipment Available
Apple iMac computer
DVD/VHS Recorder
3-speed turntable
Analog to Digital USB Converter
Cassette and Tape to Digital Converter w/USB
Photoshop Elements v15
Epson v600 Perfection (8.5" x 12" max size)
Wolverine 8mm/Super 8 Converter
Wolverine Slide and Negative Scanner
FOR PURCHASE at Circulation Desk: 32 GB microSD flash card; 32GB SD Card; DVD-R; 16 and 32 GB flashdrives
PLEASE NOTE: THE LIBRARY IS NOT RESPONSIBLE FOR ANY DAMAGE TO YOUR MEDIA.
COPYRIGHT NOTICE: The copyright law of the United States (Title 17, U.S. Code) governs the making of photocopies or other reproductions of copyrighted material. The person using this equipment is responsible for any infringement.
This equipment is NOT professional grade, and is not intended for large conversion projects. For those projects try:
CV Media in Northville Square (133 W. Main St. #128. 248.358.2828)
Priceless Preservation in Ann Arbor (122 S. Main St, Suite 110 C. , Ann Arbor 48104. 734.219.3916)
Costco (membership required) (20000 Haggerty Rd. 734.464.6399)
Welcome to MakeIT, NDL's New Makerspace! MakeIT is located near the Library's main entrance on the upper level, off the hallway to the public restrooms. Stop in to see what we're up to!
You can find hours and more information on MakeIT here.