TECHXPERT COMPUTER HELP BY APPOINTMENT
Do you have a question about downloading eBooks, audiobooks, music, or streaming video to your device? Do you need help with a computer, tablet or smartphone?
Contact our TechXpert to make a one-on-one appointment
Sarah Milroy, Digital Service Librarian
or call 248.349.3020, ext. 213 or Register Online.
Tuesdays: 2 PM and 3 PM
Thursdays: 7 PM
Alternating Fridays and Saturdays: 10 AM
Please leave details regarding the device (computer, tablet, or smartphone) you are having issues with and what you need help with. The TechXpert will respond to you as soon as possible.
Not for computer repair or configuring hardware or software.
Additional Technology Resources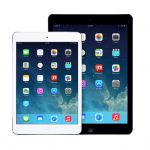 Wednesday, July 6 at 11 AM (In the Carlo Meeting Room) Learn how to navigate your iPad including adding and deleting apps, running important updates, settings, and more. Registration Required. What to bring: iPad Tablet to follow along
Read More